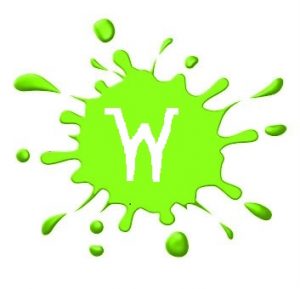 Wonderful Wednesday 
Dates: September 7 – November 30 (12 weeks)
Class Information  (see below)
VERY IMPORTANT…Register Now! Don't wait as we need to plan!
DEADLINE TO REGISTER: September 5
Everyone young and old is invited to join in 12 weeks of fun, fellowship, discussion, and study. Enjoy a light meal (voluntary donation) served promptly at 5:50 PM, followed by music worship
and small group classes for adults and children beginning at 6:30 and ending at 8PM. Nursery provided.
Offerings Include:
ALPHA (12 weeks): If you've ever wanted to ask some of the big questions of life in an open, small group space without judgement, then try Alpha! The Alpha Course offers a variety of talks on big issues around faith designed to engage guests and inspire conversation. Who is Jesus? How can I have faith? How do I make the most of the rest of my life? These are some of the topics we will explore. Curious?…Try Alpha! Facilitator: Scott Davis
Faithful and Inclusive (6 weeks) :  This class will allow you to gain an understanding of how United Methodists can be both obedient to God's Word and fully welcoming to LGBTQ individuals in the church. This six-session resource has been designed for participants to develop their own perspectives on the Bible's passages related to homosexuality. Rev. Rob Fuquay, pastor of one of the largest United Methodist congregations in the country, creates a safe space to navigate through this thorny issue, relying on the biblical-interpretation approach of Methodism's founder, John Wesley.   Half Truths (6 weeks):  DVD based study with Adam Hamilton…..They are simple phrases. They sound Christian–like something you might find in the Bible. We've all heard these words. Maybe we've said them. They capture some element of truth, yet they miss the point in important ways. Facilitator: Randy Camden
Faith Lessons (12 weeks): The exodus of the Hebrew people from Egypt to the Promised Land was more than a compassionate act of divine deliverance. It was God's calling of a people to be His "treasured passion; " "kingdom of priests; " and "holy nation" who would put Him on display for the whole world to see. Can the Hebrews accomplish their mission? Come; walk with me and Ray Vander Lann and we will travel from Egypt through the Sinai. God heard their cry! Facilitator: Terry Broadwater
Men's "Fellaship" Small Group:  Calling men of all ages and at any stage of their faith journey with Jesus Christ.  Whether you are married, single, have a young family, adult children, active in the faith and/or just getting started, this group is for you.  This small group will be informal and have a flexible agenda based on the interests and availability of our group (in person and virtual meetings anticipated).  We will have faith-based discussions and perhaps take on a mission project. Most importantly, we meet weekly to discuss life's challenges living the life of a Christian today while enjoying each other's company.  Facilitator:  Ryan Tinsley Questions? Email: rst.geotech_07@yahoo.com Call or text: 804-212-5236
Getting Ahead (16 weeks):  BUMC has partnered with LCM to once again be able to offer this class called "Getting Ahead in a Just Getting By World". This course is designed for those struggling to make ends meet, living in unstable and stressful situations, and who are in poverty, to become more financially stable, take control of their lives and get ahead. An application process is required. (Contact Susan Hughes at susieqhughes@gmail.com, or text 540-493-8715 for more info) Facilitator: Rusty MacMullan
YOUTH (Students grades 6-12th):  By Water and The Spirit – Teens will gather to learn what it means to be a follower of Christ and a member of the United Methodist Church through Confirmation Class. Led by: Maegan Mitchell, Billie Jean Elmer, and Frank Nelson.
ELEMENTARY (Students grades 2-5th): Students will gather to learn about the love of God through stories of the Bible. Each week students will focus on a new Bible character and delve deeper into their story through Scripture, games, crafts, music, and more! Led By:TBA
Pre-K – 1st Grade: Children will learn about the love of God and how God is at work in our world through Bible stories,  crafts,  games, and lots of fun!
Led by Susan Tinsley and Sara Shackleford.