Bethlehem's Preschool meets September through May and serves three age groups : Terrific Two's, Thrilling Three's, and PreK (4-5 year olds).
Our programs are designed to help our children to develop spiritually, physically, emotionally, cognitively and socially. Each child receives individual attention and is directed toward reaching his or her maximum potential. The three and four year old schedules include age appropriate guided free play, circle time, reading readiness/language arts activities, math, science, social studies, music, art, snack time and technology activities. Additionally, children participate in chapel with our pastor and children and youth minister.
Our Goals are to:
• Foster a sustaining relationship with God.
• Assist each child to play cooperatively with other children and groups.
• Provide for self-discovery learning at each child's pace.
• Develop language skills.
• Develop acceptable means of expressing emotions.
• Improve motor coordination through physical activity.
• Encourage children to initiate, perform and complete activities.
• Increase awareness of the world around them through hands-on learning centers, resource people from the community who come in to share their skills and knowledge and field trips.
• Provide a safe, nurturing and non-threatening environment for growth and development.
• Prepare for kindergarten readiness
---
Preschool Parent Handbook 2018 – 2019 (pdf)
School Entrance Health Form – Virginia (pdf)
---
The Preschool is staffed by a Director with a Lead Teacher, and Assistant for each class.
The Director and the Lead Teachers all have a degree in Education or related field and possess significant experience with children. Assistant Teachers are required to have a high school diploma or GED, and experience with young children.
Early registration is encouraged as class size is limited. Children in all age groups (2-5 years old) may register at any time during the school year providing space is available. Registration fee $75; after May 15th fee is $100. Reduced Registration and monthly tuition for second or more child(ren). To enroll your child(ren), request more info here or contact the church office – 540-297-7957
Visit the Preschool facebook page.
Bethlehem's Experienced Teaching Staff
---

Director for Bethlehem Preschool, Kara Sensenig. Kara earned her B.S. and M.Ed. from James Madison University.  In addition to classroom experience, she was also Director of Stepping Stones Preschool at MSUMC for ten years.  She has worked with Smart Beginnings and Virginia Quality, which is committed to Quality in Early Learning.  She loves providing a foundation for children's education, while creating a fun, hands-on learning environment and instilling a love for learning things each day.
---

Terrific Two's Class' Lead Teacher Tricia Wilkens has a teaching credential in Early Childhood from the Association of Christian Schools International (ACSI) and a Child Development Associate (CDEA).  She has been teaching Early Childhood Education for over 20 years.  Tricia creates a warm and positive classroom, promotes friendship among her students, and loves creative art experiences.  She also served on the Preschool Council for Bethlehem Lutheran Church in Haymarket, VA.
---

Terrific Two's Class' Assistant Teacher Stacy Bresson  graduated from Lynchburg College and majored in Interdisciplinary Studies with an emphasis on Special  Education.  Throughout college she volunteered with Special Olympics.  She has also worked part time as a caregiver for an adorable 3 year old with Down Syndrome since his birth.  Watching him grow mentally and educationally inspired her to have a passion working with young children  in a preschool setting.
---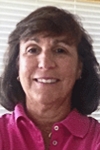 Thrilling Three's Lead Teacher Karen Smith has a Bachelors of Science in Education from Monmouth University. She is certified in Nursery School and Elementary Education, K-6 in multiple states, and has extended coursework in pre-K education.  She is a certified National Validator for the National Association of the Education of Young Children (NAEYC) and examined and validated schools across the east coast for 8 years.  Karen has been a classroom teacher from pre-school to second grade and a Director of  several nursery schools for over twenty plus years.
---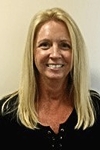 Assistant Teacher for Three's, Melissa Gray is a Licensed Practical Nurse.  She served as a school nurse for Bedford County Public Schools for 11 ½ years for children from preschool to fifth grade.  Her responsibilities included caring medically for children with illnesses and injuries, administering daily medications, doing screenings, teaching student and staff health related subjects, and having parent conferences.
---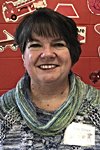 Pre-K Lead Teacher is Billie Jean Elmer.  Billie Jean grew up in Wytheville, VA and has a B.S. and M.Ed. in Education from VA Tech and Virginia State University, respectively.  Along with classroom teaching experience, she recently retired after 16 years as the 4-H Youth Development Agent in Surry County.  Billie Jean has an extensive background in curriculum development and instruction, and has worked with children of all ages.  As Chairman of the Preschool Board of Directors for Wakefield United Methodist Church, she helped to develop their curriculum.
---
Pre K Assistant Teacher Brittany Malicoat is a graduate of Brookeville High School in Lynchburg and attended Central VA Community College. Early in her career, she earned her CNA license. She taught the Two Year Old class for 5 years at Rebecca's Rainbow in Lynchburg. She continues to work as time permits assisting clients as a Home Health Aid.