Our Dynamic Team of Teachers
With over 100 years of combined experience in education, our qualified team of teachers creates a fun, hands-on, learning experience that instills the love of education in all children.
We are passionate about what we do.
---
Maegan Mitchell - Preschool Director
Maegan Mitchell earned her B.A. in Religion with an emphasis in Christian Ministries at Ferrum College and earned her Certificate in Youth Ministry and Theology from Princeton Theological Seminary. Maegan has served children, youth, families, and young adults in ministry for the last 14 years. She lives in Franklin County with her husband, Brandon, and daughter Madilynne.
Billie Jean Elmer
Pre-K Lead Teacher, Billie Jean Elmer has a B.S. and M.Ed. in Education from VA Tech and Virginia State University, respectively.  Along with classroom teaching experience, she has over 16 years of experience as a 4-H Youth Development Agent.  Mrs. Elmer has extensive experience in traditional and non-formal education, with a strong background in curriculum and instruction. She is a member of Bethlehem United Methodist Church and sings and plays in the vocal and bell choirs, as well as serving in various church leadership positions. Mrs. Elmer has taught Pre-K at Bethlehem UM Preschool for over 5 years and loves to find many different ways of educating children on all of God's creations in our outdoor environment.
Terra Vaughan
Pre-K Assistant Terra Vaughan went to school to earn a B.S. in Psychology with a special interest in Child Psychology. During college, she volunteered as an aide at Moneta Elementary School, working in kindergarten classes. She spent three years at Bethlehem United Methodist Preschool, teaching both he Thrilling Three's and Terrific Two's classes. She substituted in all classes last year and returns to us this year as Assistant Teacher in the Pre-K class. She enjoys spending one on one time to see the child's personality shine and focus on areas they may be struggling to develop.
Joy Bowles
Terrific Two's Class Lead Teacher, Joy Bowles, came to Bethlehem United Methodist Preschool, after being at Heritage United Methodist Preschool for 22 years. She served as Lead Teacher for their three and four year old children for the past 12 years, as well as their Children's Program Director for 10 years prior to that. She loves to create a loving, spiritual place where a child's natural curiosity to learn is encouraged and applauded. She is the Lead Teacher for the Terrific Two's at Bethlehem, as well as Lead Enrichment Teacher for Pre-K.
Haley Stinette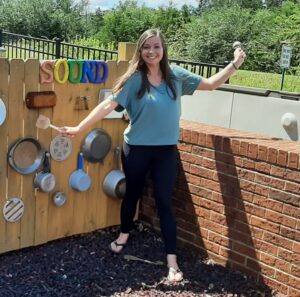 Terrific Two's Class Assistant Teacher - Haley Stinette  (Bio coming soon)
Trini Soczka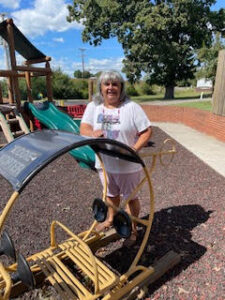 Thrilling Three's Class Lead Teacher, Trini Soczka - Trini is a "transplant" from Vermont.  She has an in Elementary Education, and a focus on Early Childhood Education.  Trini has taught in the Early Childhood field for over 15 years, and Sunday school for over 15 years. She is currently living in Moneta, with her retired military husband David.   They have 2 adult children, both where homeschooled from pre-school through the 10th grade.
Trisha
Assistant Director and Pre-K Assistant - Bio coming soon
Tammie Woodall
Extended Day Lead Teacher & Thrilling Three's Assistant - Tammie Woodall   Tammie works as a Lead Teacher in the afternoons.  She has lived in Bedford County her whole life.  Mrs. Woodall has 17 years of teaching experience homeschooling children, including her own five children.  She strives to meet the needs of each child where he/she is developmentally and educationally by observing, creating, and applying their style of learning to promote educational growth.   Mrs. Woodall believes God created each child differently and enjoys being one of the first teachers in a child's life to plant the seeds that will forever be growing throughout their lives.  Mrs. Woodall is also very active in children's church, VBS, and women's  ministry of her church.
Ryann Stephenson
Extended Day Assistant Teacher - Ryann Stephenson (Bio coming soon)