Age : 3 years old
Day/Time: Tuesday and Thursday 9-noon
Class size: 12 children
The curriculum supports the Virginia's Foundation Blocks for Early Learning: Comprehensive Standards for four-year–olds by preparing them for their preschool year.
The Thrilling Three's program encourages:
• Listening and communication skills
• Fine and gross motor skill development
• Development of social skills
• Music and art appreciation
• Colors, shapes, numbers and letter recognition
• Name recognition
Incorporated throughout the program are :
• Music and art activities
• Sensory activities
• Science exploration
• Colors, shapes, numbers and letters
• Chapel time as well as a daily Bible story
Fees: tuition is $95 per month. Registration fee is $75; after May 15th fee is $100. Reduced Registration and monthly tuition for second or more child(ren).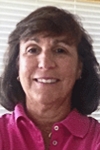 Thrilling Three's Lead Teacher Karen Smith has a Bachelors of Science in Education from Monmouth University. She is certified in Nursery School and Elementary Education, K-6 in multiple states, and has extended coursework in pre-K education.  She is a certified National Validator for the National Association of the Education of Young Children (NAEYC) and examined and validated schools across the east coast for 8 years.  Karen has been a classroom teacher from pre-school to second grade and a Director of  several nursery schools for over twenty plus years.
---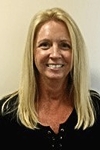 Assistant Teacher for Three's, Melissa Gray is a Licensed Practical Nurse.  She served as a school nurse for Bedford County Public Schools for 11 ½ years for children from preschool to fifth grade.  Her responsibilities included caring medically for children with illnesses and injuries, administering daily medications, doing screenings, teaching student and staff health related subjects, and having parent conferences.