Reverend Scott Davis
Reverend Scott Davis is a native of Davis Wharf on Virginia's Eastern Shore where he was raised on a farm, spent lots of time on the water, and was nurtured in faith at a small United Methodist congregation.
A graduate of Virginia Wesleyan College, where he later served as Chaplain for nine years, Scott received his Master's of Divinity degree from Candler School of Theology at Emory University in Atlanta, Georgia. For twenty years he served local churches in London, England; Virginia Beach, Alexandria, and Charlottesville, Virginia; before becoming the District Superintendent of the Lynchburg District for five years. He is returning to the area after serving as Director of District and Cabinet Support for the Virginia Annual Conference.
Scott is a long-distance runner who frequents area coffee houses and enjoys weekly date nights with his wife, Laurie, who teaches Art at Nelson Middle School. They are the proud parents of Sarah, a nurse at UVA, and Jordan, who works at Crown Orchards in Charlottesville, VA.
Scott is excited to be serving the Moneta/Smith Mountain Lake area and looks forward to getting to know people of all ages.
Reverend Susan Hughes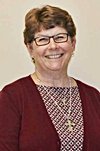 Reverend Susan Hughes serves as the Associate Minister here at Bethlehem.  Following a career in engineering and 20 years as a stay home mom, she felt called to ministry as a connector between the church and the community, specifically the poor.  She has been in ministry for 6 years, most recently serving as a Minister of Outreach in Franklin County.  Susan grew up in Baltimore, Maryland but has been at home in the Smith Mountain Lake area since 2000.  She is also very proud of her four grown children.
Maegan Mitchell

Maegan Mitchell earned her B.A. in Religion with an emphasis in Christian Ministries at Ferrum College and earned her Certificate in Youth Ministry and Theology from Princeton Theological Seminary. Maegan has served children, youth, families, and young adults in ministry for the last 14 years. She lives in Franklin County with her husband, Brandon, and daughter Madilynne
Robert Downey
Music Director and Organist Robert Downey studied music at Roanoke College where he pursued a Fine Arts major in music. At the age of 18, he directed his first Easter cantata. From choir director at West End Presbyterian Church in Roanoke, he moved to Fort Lewis Baptist Church and then to Bethlehem, where he has been organist since 1999 and choir director since 2003.
Robin Zimmerman
Pianist Robin Zimmerman graduated with a BA in Music Education from Milligan College in Tennessee with a major in voice and minors in piano and K-12 education. Robin is a resident of Bedford.
Karen Carter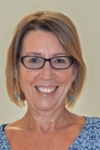 Administrative Assistant Karen Carter joins us with over 25 years of administrative and financial experience in both for profit and nonprofit companies.  She has lived her adult life all over the state of Virginia and now lives at the Lake with her husband Allen and has three grown children in various parts of the country.
Amber Scott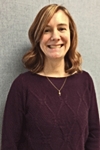 Nursery Care Leader Amber Scott provides care for newborns and children up to age 2 on Sunday mornings and Wednesday evenings so their parents can attend church and/or classes without interruption. Amber grew up in Meadville, PA close to Lake Erie.  She earned her AS in Business at the local community college.
Billie Jean Elmer

Pre-K Lead Teacher Billie Jean Elmer has a B.S. and M.Ed. in Education from VA Tech and Virginia State University, respectively.  Along with classroom teaching experience, she has over 16 years of experience as a 4-H Youth Development Agent.  Mrs. Elmer has extensive experience in traditional and non-formal education, with a strong background in curriculum and instruction. She is a member of Bethlehem United Methodist Church and sings and plays in the vocal and bell choirs, as well as serving in various church leadership positions. Mrs. Elmer has taught Pre-K at Bethlehem UM Preschool for over 4 years and loves to find many different ways of educating children on all of God's creations in our outdoor environment.
Terra Vaughan

Pre-K Class Assistant, Terra Vaughan went to school to earn a B.S. in Psychology with a special interest in Child Psychology. During college, she volunteered as an aide at Moneta Elementary School, working in kindergarten classes. She spent three years at Bethlehem United Methodist Preschool, teaching both he Thrilling Three's and Terrific Two's classes. She substituted in all classes last year and returns to us this year as Assistant Teacher in the Pre-K class. She enjoys spending one on one time to see the child's personality shine and focus on areas they may be struggling to develop.
Karen Smith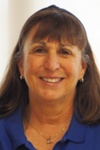 Thrilling Three's Lead Teacher Karen Smith has a B.S. in Education from Monmouth University and a Masters degree in Education from William Patterson College. She is certified in Nursery School and Elementary Education, kindergarten through 6th grade in multiple states, and has extended coursework in pre-K education.  She is a certified National Validator for the National Association of the Education of Young Children (NAEYC) and has examined and validated schools across the east coast for 8 years.  Mrs. Smith has been a classroom teacher from pre-school to second grade and a Director of several preschools over the past thirty years. She loves to bring hands-on creative science exploration and investigations to her class, in addition to all other areas of learning.
Melissa Gray

Assistant Teacher for Three's, Melissa Gray is a Licensed Practical Nurse.  She served as a school nurse for Bedford County Public Schools for over 11 years for children from preschool to fifth grade.  Her responsibilities included caring medically for children with illnesses and injuries, administering daily medications, doing screenings, teaching student and staff health related subjects, and having parent conferences. Not only does Mrs. Gray bring health awareness to our team, but also loves to teach Bible stories to the children in class each day. Mrs. Gray has been with Bethlehem for over 4 years.
Joy Bowles

Terrific Two's Class Teacher Joy Bowles   Joy came to Bethlehem United Methodist Preschool, after being at Heritage United Methodist Preschool for 22 years. She served as Lead Teacher for their three and four year old children for the past 12 years, as well as their Children's Program Director for 10 years prior to that. She loves to create a loving, spiritual place where a child's natural curiosity to learn is encouraged and applauded. She is the Lead Teacher for the Terrific Two's at Bethlehem, as well as Lead Enrichment Teacher for Pre-K.
Linda Cochran
Terrific Two's Class' Assistant Teacher, Linda Cochran, recently retired respiratory therapist, holds an associate degree in Respiratory Therapy from Butler University, a bachelor's degree in general studies and a master's degree in Health Sciences Education (both from Indiana University).   Most recently, she was the Director of Clinical Education for the Respiratory Therapy program at Radford University Carilion (formerly Jefferson College of Health Sciences).   Her previous work history includes being the Education Coordinator for the Respiratory Therapy department at James Whitcomb Riley Hospital for Children in Indianapolis for 17 years.  In addition to being a Registered Respiratory Therapist (RRT), she obtained further respiratory therapy related  credentials as a Neonatal Pediatric Specialist (NPS) and Certified Asthma Educator (AE-C).   She has experience teaching American Heart Association classes for Basic Life Support (BLS) and Pediatric Advanced Life Support (PALS).

Tammie Woodall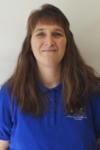 Extended Day Teacher, Tammie Woodall    Tammie works as a Lead Teacher in the afternoons.  She has lived in Bedford County her whole life.  Mrs. Wooddall has 17 years of teaching experience homeschooling children, including her own five children.  She strives to meet the needs of each child where he/she is developmentally and educationally by observing, creating, and applying their style of learning to promote educational growth.   Mrs. Woodall believes God created each child differently and enjoys being one of the first teachers in a child's life to plant the seeds that will forever be growing throughout their lives.  Mrs. Woodall is also very active in children's church, VBS, and women's  ministry of her church.  

Lynn Farren

Extended Day Teacher, Lynn Farren   Lynn has lived in Bedford County her entire life.   She attended Huddleston Elementary School and Staunton River High School.  She graduated from Longwood College with a B.S. degree is Early Elementary Education.   Mrs. Farren and her husband live in Huddleston, as does her son and his wife.  Mrs. Farren worked at Moneta Elementary School for 27 years, before retiring in 2018 to take care of her family's farm.    While at Moneta Elementary School teaching Pre-K, she received Teacher of the Year for Moneta Elementary School.  She is passionate about the education of children and loves working with children, so after being away for a short 2 year retirement from education, she decided to come back by working part-time at Bethlehem with our afternoon program.  When not working at Bethlehem Untied Preschool, Mrs. Farren continues to work on her family's farm.  She loves watching children grow every day while forming their foundation for education.
Cheryl Humbard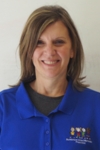 Floating Teacher - All Classes, Cheryl Humbard     Cheryl moved to Bedford County a few years ago from Northern Virginia.  She graduated from the Art Institute of Pittsburgh with a Bachelor of Science Degree.  Mrs. Humbard has worked with preschool age children for over ten years.  She was a Lead Teacher and an Assistant Teacher at a church preschool in Northern Virginia for children ages 12 months - 4 years, before moving to this area.  She has also home schooled her own daughter, as well as worked with various home school co-op organizations through the years teaching preschool, kindergarten science classes, and art classes.  Mrs. Humbard is positive and passionate about working with children and letting them explore art and science while being creative and using different techniques on their own. She will be working as an Assistant teacher with the Three's Enrichment classes.