Pastor Reverend David Lord has been in the ministry for 30+ years, serving churches in the districts of Farmville, Charlottesville, Richmond, Harrisonburg and Staunton, VA. He and his wife, Cheryl, both grew up in Tifton, Georgia. Mrs. Lord is a speech/language pathologist. They have one son, Mitch, who lives in Colorado.
"I consider some of my gifts to be preaching, mission work, teaching and general pastoral ministry. I feel privileged to be at Bethlehem during an exciting time in the church's history."
---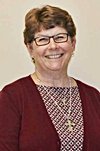 Reverend Susan Hughes is a provisional deacon in the Virginia UM Annual Conference, working towards ordination. Following a career in engineering and 20+ years as a stay-at-home mom, she felt called to ministry as a connector between the church and the poor. She will assist Bethlehem's pastor, in addition to being Minister of Community Outreach at Redwood UMC in Rocky Mount.
---
Music Director and Organist Robert Downy studied music at Roanoke College where he pursued a Fine Arts major in music. At the age of 18, he directed his first Easter cantata. From choir director at West End Presbyterian Church in Roanoke, he moved to Fort Lewis Baptist Church and then to Bethlehem, where he has been organist since 1999 and choir director since 2003.
---
Pianist Robin Zimmerman graduated with a BA in Music Education from Milligan College in Tennessee with a major in voice and minors in piano and K-12 education. Robin is a resident of Bedford.
---
Church Secretary Lynette Braun comes to us from the Harrisburg, PA area, where she had 35 years of executive and office management experience. She retired from her full-time job in April 2008 after 31 years, moved to Moneta. Lynette was born and raised in Mocksville, North Carolina.
---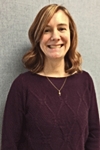 Nursery Care Leader Amber Scott provides care for newborns and children up to age 2 on Sunday mornings and Wednesday evenings so their parents can attend church and/or classes without interruption. Amber grew up in Meadville, PA close to Lake Erie.  She earned her AS in Business at the local community college.
---

Director for Bethlehem Preschool, Kara Sensenig. Kara earned her B.S. and M.Ed. from James Madison University.  In addition to classroom experience, she was also Director of Stepping Stones Preschool at MSUMC for ten years.  She has worked with Smart Beginnings and Virginia Quality, which is committed to Quality in Early Learning.  She loves providing a foundation for children's education, while creating a fun, hands-on learning environment and instilling a love for learning things each day.
---

Terrific Two's Class' Lead Teacher Tricia Wilkens has a teaching credential in Early Childhood from the Association of Christian Schools International (ACSI) and a Child Development Associate (CDEA).  She has been teaching Early Childhood Education for over 20 years.  Tricia creates a warm and positive classroom, promotes friendship among her students, and loves creative art experiences.  She also served on the Preschool Council for Bethlehem Lutheran Church in Haymarket, VA.
---

Terrific Two's Class' Assistant Teacher Stacy Bresson  graduated from Lynchburg College and majored in Interdisciplinary Studies with an emphasis on Special  Education.  Throughout college she volunteered with Special Olympics.  She has also worked part time as a caregiver for an adorable 3 year old with Down Syndrome since his birth.  Watching him grow mentally and educationally inspired her to have a passion working with young children  in a preschool setting.
---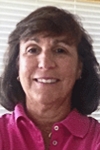 Thrilling Three's Lead Teacher Karen Smith has a Bachelors of Science in Education from Monmouth University. She is certified in Nursery School and Elementary Education, K-6 in multiple states, and has extended coursework in pre-K education.  She is a certified National Validator for the National Association of the Education of Young Children (NAEYC) and examined and validated schools across the east coast for 8 years.  Karen has been a classroom teacher from pre-school to second grade and a Director of  several nursery schools for over twenty plus years.
---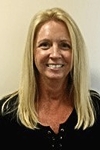 Assistant Teacher for Three's, Melissa Gray is a Licensed Practical Nurse.  She served as a school nurse for Bedford County Public Schools for 11 ½ years for children from preschool to fifth grade.  Her responsibilities included caring medically for children with illnesses and injuries, administering daily medications, doing screenings, teaching student and staff health related subjects, and having parent conferences.
---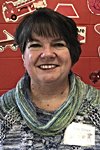 Pre-K Lead Teacher is Billie Jean Elmer.  Billie Jean grew up in Wytheville, VA and has a B.S. and M.Ed. in Education from VA Tech and Virginia State University, respectively.  Along with classroom teaching experience, she recently retired after 16 years as the 4-H Youth Development Agent in Surry County.  Billie Jean has an extensive background in curriculum development and instruction, and has worked with children of all ages.  As Chairman of the Preschool Board of Directors for Wakefield United Methodist Church, she helped to develop their curriculum.
---

Pre K Assistant Teacher Brittany Malicoat is a graduate of Brookeville High School in Lynchburg and attended Central VA Community College. Early in her career, she earned her CNA license. She taught the Two Year Old class for 5 years at Rebecca's Rainbow in Lynchburg. She continues to work as time permits assisting clients as a Home Health Aid.
---