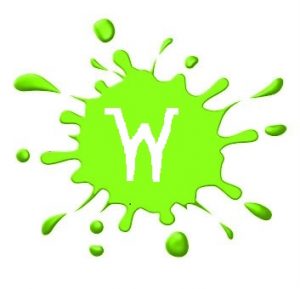 Mark your Calendar – WONDERFUL WEDNESDAYS start

September 11, 2019
Everyone, young and old, is invited to join in 12 weeks of fun, fellowship, discussion and study. Enjoy a light meal (voluntary contribution) served promptly at 6 PM, followed by an interesting and thought-provoking small group for adults, children, and youth, ending promptly at 8 PM.  Nursery always provided. Bring a friend!!
Not a member? Even better! Consider this your personal invitation. Wednesday evenings are a great time to visit, meet new friends and check us out without feeling pressured to join anything. And while you're here, you can take in one of the great classes listed below. So, quick; before you change your mind, click the register button at the bottom of the page and commit to expand your world a little. After all, a better life waits just beyond the edge of your comfort zone.
Wonderful Wednesdays Fall Classes Beginning September 11th
ALPHA: If you ever wanted to ask some of the big questions of life in an open, small group space without judgement, then try Apha! The Alpha Course offers a variety of talks on big issues around faith designed to engage guests and inspire conversation. Who is Jesus? How can I have faith? How do I make the most of the rest of my life? These are some of the topics we explore. Curious? Try Alpha. Note: This is an off- site class. It will be held at Casa D'Amici Restaurant, 1100 Celebration Ave, Downtown Moneta following the WW fellowship dinner.
Facilitator: David Lord
---
A LIFE WORTH LIVING: A Bible study based on Paul's letters to the Philippians, it examines the changed life of a Chrisitian. Each session explains how it is possible to live the Christian life positively, practically, and joyfully. Presented in DVD format by Nicky Gumbel. The Alpha class is not a prerequisite.
Facilitator: Sally Heffernon
---
PARENTING: HAVING DIFFICULT CONVERSATIONS WITH CHILDREN: This class is for parents, grandparents, and anyone interested in having conversations about difficult subjects with children. Some of the topics covered include death, divorce, family schedules, moving, and more!
Facilitator: Billie Jean Elmer & Maegan Mitchell
---
TAI CHI: This ancient Chinese practice that combines movement and meditation, is designed to help achieve balance, both physically and emotionally, and uses a series of positions and motions to accomplish that. The end result improves joint flexibility, muscles, and heart health to strengthen cognition and sleep quality. Whether you are trying to improve flexibility and mental agility as you age, restore health after diagnosis with a disease, or improve function post surgery, tai chi may be for you! This is considered a mild to moderate low impact form of exercise and is fun. Note: Class is now full!
Led by Katrina (Kat) Dinzillo
---
GRIEF JOURNEY: How does our heart understand when it is broken by the loss of a loved one? We who grieve, search for answers. During this 12 week education and support group, the facilitators will come along beside you in this journey of grief. There will be a combination of readings, informational handouts, DVDs, personal sharing, and guest speakers.
Facilitator: Lynda Imirie, Randy Camden
---
GETTING AHEAD: Bethlehem has partnered with Lake Christian Ministries to offer this 16 week session call "Getting Ahead in a Just Getting By World" This class is designed for those struggling to make ends meet, living in unstable and stressful situations and who are in poverty. Skills taught include how to become more financially stable, take control of life and get ahead. An application process is required.
Contact Susan Hughes for more information via LCM or BUMC.
---
Please Register by September 9th
Children & Youth Classes
Pre-K & K: GOD'S SERVANTS TEACH ME: Children will learn about 12 of God's servants from scripture and how they can be servants of God as well. Class includes crafts, games, snacks, and more
Led by Vickie Steffens and Nikki Wheeler
---
Elementary: Grades 1st—5th: ARMOR OF GOD: Children will learn God has given us everything we need to live for Him. Each week they will learn how David used "the armor of God" to fight his battles. With vibrant lessons and hands- on crafts, they will also learn that God has given them this same armor
Led by Rojane Chandler Bond & TBA
---
Youth: Dealing With Pressure & Change : Life can be crazy as a teenager with the pressures of physical and emotional changes, teachers, friendship, and "fitting in". During the time together, teenagers will learn together how to walk through stressful situations and remain connected to God through life's ups and downs.
Led by Maegan Mitchell, Terri Shea, and Frank Nelson
---
Please Register by September 9th