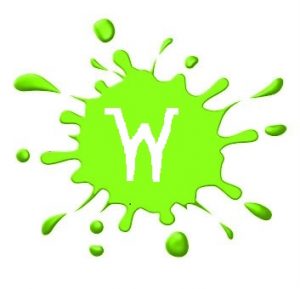 Mark your Calendar – WONDERFUL WEDNESDAYS start September 5, 2018.
Invite your Friends to Join You. Everyone, young and old, is invited to join in 12 weeks of fun, fellowship, discussion and study. Enjoy a light meal (voluntary contribution) served promptly at 6PM, followed by an interesting and thought-provoking small group for adults, children, and youth, ending promptly at 8PM. Nursery always provided. Bring a friend!
Exciting Offerings for this Fall Session Wednesday Evenings, 6-8 PM
ALPHA: If you are curious about faith, feel like you need re-energized in your faith, or maybe new to BUMC, Alpha could be for you. Alpha has been tried by millions in 169 countries and translated into 112 different languages. The sessions encourage discussion in a friendly, honest and informal way, around topics such as "Who is this Jesus?", "Why did Jesus die?", and "How to make the most of my life?" TV personality Bear Grylls said the "Alpha is the best thing I ever did. It helped answer some huge questions." Facilitator: David Lord
RENOVATE: Renovating a house can be an exciting and rewarding experience but, in the process, the house is often in a state of disarray which can cause stress and frustration. God wants to renovate your life by creating a "new you" with an improved heart. It's not going to be easy, and your life might experience some disarray. In Renovate, Jacob Armstrong uses the book of Nehemiah to explore the physical and spiritual renovation experienced by the nation of Judah. Nehemiah knew his plan for renovating the wall and gates of Jerusalem would be hard work. But the spiritual renovation of the Jewish people would be equally hard. Thankfully, this process is not DIY. Facilitator: Bill Hamilton
EARN. SAVE. GIVE: John Wesley boils fiscal responsibility down to just three rules: Earn all you can; Save all you can; Give all you can. Sounds simple, right? But easy in today's culture? James Harnish's 21st century translation of Wesley's money management philosophy may give you a new way to think about money. This study uses a DVD. Facilitator: Larry Broomall
GRIEFSHARE: GriefShare is a non-denominational grief education and support group using DVD format, printed material and personal reflection to help begin and sustain the recovery process. If you or anyone you know is going through the loss of a loved one, this class may help. Facilitator: Barry Pote
Pre-K (ages 3-6): Bible Studies for Life Series. The children will study God and the World, Loving their Family, and Worshiping God at Church, through games, crafts and music. Lead Teacher: Cindy Parker; Assistant: Eleanor Brockman
Grades 1st—3rd: Bible Studies for Life Series. Activities will focus on God and the World, Family, and Worship with lessons, crafts and games. Lead Teacher: Becky Camden; Assistant: Sally Heffernon
Grades 4th-5th: Bible Studies for Life Series. Activities will focus on God and the World, Family, and Worship with lessons, crafts and games. Leader Teachers: Ann Marie Smith & Karen DeBord; Assistant: Ann Short
Youth: Discussion on Christianity and Games Teachers: Kathleen Nettnin or other TBA; Assistant: Frank Nelson
Note: Elementary childrens' classes may be merged based on attendance.