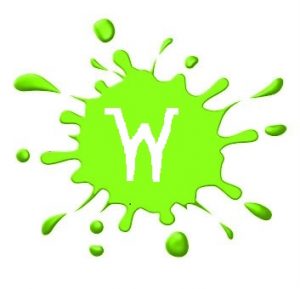 Mark your Calendar – WONDERFUL WEDNESDAYS start

April 17, 2019
Everyone, young and old, is invited to join in 6 weeks of fun, fellowship, discussion and study. Enjoy a light meal (voluntary contribution) served promptly at 6 PM, followed by an interesting and thought-provoking small group for adults, children, and youth, ending promptly at 8 PM.  Nursery always provided. Bring a friend!!
Not a member? Even better! Consider this your personal invitation. Wednesday evenings are a great time to visit, meet new friends and check us out without feeling pressured to join anything. And while you're here, you can take in one of the great classes listed below. So, quick; before you change your mind, click the register button at the bottom of the page and commit to expand your world a little. After all, a better life waits just beyond the edge of your comfort zone.
Wonderful Wednesdays Spring Classes April 17 – May 22, 2019
WORKBOOK OF LIVING PRAYER: Our prayer life is a journey. That means we are all still learning to pray. In the Workbook of Living Prayer, you will grow closer to God, be more effective in your praying, and learn how to "live prayer." For six weeks, you will be offered daily lessons and short exercises followed by our weekly meeting. The Workbook of Living Prayer is for beginners in prayer as well as those who have been on the journey a long time. This study transformed my understanding and practice of prayer. Come join me on the journey.
Facilitator: David Lord
SIMON PETER: FLAWED BUT FAITHFUL DISCIPLE: He left everything to follow his teacher and possessed a passion that would change the world. That's one way to describe Peter. Here's another — poor, uneducated, quick-tempered, and full of doubts and fears. Doesn't even sound like the same man — an ordinary person who heard and followed God's extraordinary call. That's the point of this Adam Hamilton study. Join us to learn about Peter and, just maybe, something about yourself as well.
Facilitator: Bill Hamilton
EAT HEALTHY, BE ACTIVE, WELLNESS WORKSHOP: Weekly topics include healthy food choices, healthy meals and snacks, eating healthy on a budget, tips for losing weight and keeping it off, making healthy eating part of your lifestyle, and physical exercise as key to living well.
Facilitator: Betty Robertson, RN/Carilion Clinic Community Health and Outreach
Please Register by April 14th
Children & Youth Classes
Pre-K & K: Experiencing God through the five senses OR Psalm 23: The Lord is My Shepherd.
Lead Teacher: Robin At Lee; Assistant: Eleanor Brockman
Elementary: Grades 1st—5th: "Easter: go and Tell" – Children will learn about the Easter Story and how Mary and the Disciples shared with others about the risen Christ. They will experience the Easter story through art, games, cooking and more! It is sure to be a fun-filled Spring Session.
Lead Teacher: Becky Camden; Assistant: Joanna Casey
Youth: Fruit of the Spirit: Youth will learn about the Fruits of the Spirit and what it means to bear fruit as disciples of Christ.
Leader Teacher: Maegan Mitchell; Assistant: Frank Nelson
Please Register by April 14th