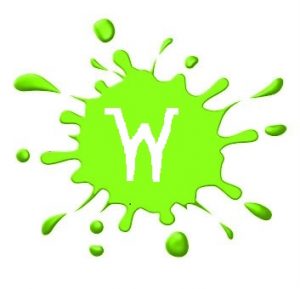 Mark your Calendar – WONDERFUL WEDNESDAYS start

January

8

 – April 1, 2020
Everyone, young and old, is invited to join in 12 weeks of fun, fellowship, discussion and study. Enjoy a light meal (voluntary contribution) served promptly at 6 PM, followed by an interesting and thought-provoking small group for adults, children, and youth, ending promptly at 8 PM.  Nursery always provided. Bring a friend!!
REGISTER NOW – DON'T WAIT!
Please register by January 2nd
Not a member? Even better! Consider this your personal invitation. Wednesday evenings are a great time to visit, meet new friends and check us out without feeling pressured to join anything. And while you're here, you can take in one of the great classes listed below. So, quick; before you change your mind, click the register button at the bottom of the page and commit to expand your world a little. After all, a better life waits just beyond the edge of your comfort zone.
Wonderful Wednesdays Winter Classes Beginning January 8th
SPIRITUAL FORMATION WORKBOOK (Richard Foster): Are you looking to grow in your love for God? Would you like to put yourself in a place where God can transform your life from the inside out? Join other seekers and make the journey together through which we will open our hearts to a deeper connection with God, his presence, bringing joy, power, energy, and peace. This small group will require time daily to work on spiritual tasks. LIMIT 10!
Facilitator: Deb Broadwater
---
FAITHFUL AND INCLUSIVE-THE BIBLE, SEXUALITY, AND THE UNITED METHODIST CHURCH : It is no secret that the United Methodist Church is divided over the issue of sexuality. For many, the question is, can the church be both obedient to God's Word and be fully welcoming to LGBTQ persons in the church? This class helps participants develop their own perspectives on the Bible's passages related to homosexuality while offering a safe space to navigate through this complex issue. Included in the class will be presentations related to the upcoming 2020 General Conference and what the future might hold for the United Methodist Church.
Facilitator: David Lord
---
HELPFUL HODGEPODGE: This class will involve several professionals discussing topics each week "such as" surviving winter blues, bone health, making lifestyle changes, boosting our immune systems and antiboitics, dementia and Alzheimer's, United Way Mission, The Giving Gardens program, managing stress as an adult with adult children, and other to be determined.
Facilitators Include: Becky Camden, Betty Robertson, Karen Debord, Pam Chitwood, & Karen Tanner + others TBD
---
CHRISTIANITY AND WORLD RELIGIONS / THE CHRISTIANITY FAMILY TREE (Adam Hamilton): These DVD/book series explore four major world religions, Hinduism, Buddhism, Islam, and Judaism, and compares the beliefs of each with those of Christianity. The class will also examine various Christian denominations.
Facilitators: Rusty MacMullan & Randy Camden 
---
GETTING AHEAD: Christian Ministries will offer this 16 week session call "Getting Ahead in a Just Getting By World". This class is designed for those struggling to make ends meet, living in unstable and stressful situations and who are in poverty. Skills taught include how to become more financially stable, take control of life and get ahead. An application process is required.
Contact Susan Hughes for more information via LCM or BUMC.
---
Please Register by January 2nd 2020
Children & Youth Classes
Pre-K & K: Re:form: The Life of Jesus – Children will learn about Jesus from birth and
ministry through video clips, Bible stories, crafts, games and playtime together.
Led by TBD 
---
Elementary: Grades 1st—5th: Re:form: The Life of Jesus – Children will learn about the life
and ministry of Jesus through a weekly video, Bible readings, crafts, games and class discussion.
Led by TBD
---
Youth: Grades 6th-12th: Re:form: Jesus and Discipleship – Youth will watch video
clips about Bible stories, play fun-filled games, and engage in age-based small group discussion to learn about who Jesus is and what it means to be His faithful disciple.
Led by Maegan Mitchell, Terri Shea, and Frank Nelson
---
                      Nursery is provided (Amber Scott & Nancy Collins)
Please Register by January 2nd